Sunbird Condo Unit #203 West
Sunbird 203 West (Please note that there is NO WIFI available in this condo as of yet--203 West)
Nice second floor condo with beautiful direct gulf view and center pool view.
Queen bed in BR and sofa sleeper in LR.
This one has direct gulf view plus the center pool view. No WIFI yet in this one.
TV/cable in LR and BR.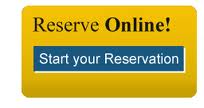 Sunbird Condominiums
9850 South Thomas Drive
Panama CityBeach, Florida


View Larger Map

Contact: Lucy Massey, Rental Agent for Private Owners
Phone: 850-785-5909 or Assistant Tanya 850 481 2710
Email: LucyMassey@gmail.com



© 2013 sunbirdcondo.com