Sunbird Condo Unit #507 West



CANCELLATION: Arriving July 1 and leaving July 4 - Three nights for $610 including all but the $21 parking pass and $2 wrist bands. One bedroom bath.
King bed in bedroom.
Sofa sleeper in the living room.
WIFI.
Largest floor plan.
Up to five guests allowed. .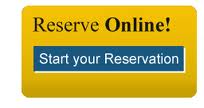 Sunbird Condominiums
9850 South Thomas Drive
Panama City Beach, Florida


View Larger Map

Contact: Lucy Massey, Rental Agent for Private Owners
Phone: 850-785-5909 or Assistant Tanya 850 481 2710
Email: LucyMassey@gmail.com



© 2015 sunbirdcondo.com