Panama City Beach Vacation Condo Rentals
Gulf-front vacation rental units located in Panama City Beach, Florida, by Private Owners. The Sunbird Condominiums are located directly on the Gulf of Mexico, which is known for it's white sands and sparkling emerald blue waters.

Contact: Lucy Massey, Rental Agent for Private Owners
Phone: 850-814-9382 Cell or 850-785-5909
Email: LucyMassey@gmail.com

WINTER MONTHLY RENTALS: 2016/2017

These monthly rates are available for months of November, December, January, February. 1. One month only - $1250 including tax and cleaning. Some may not be available for one month only. 2. More than one month - $1175 first, then following months $995/month. To get this rate, the two months must be paid together. Winter stays payable by check or money order. For monthly rentals, credit/debit cards accepted, but with a 5% transaction fee added. . 3. Does not include the $21 parking pass and $2 wrist bands purchased on arrival.

FALL/WINTER SPECIALS 2016/2017

Rates INCLUDE tax/and cleaning.

Does not include: Parking $21 and wrist band $2 one-time purchase.

3 nights - $450 ($150/night)

4 nights - $538 ($135/night)

5 nights - $626 ($135/night)

6 nights -$714 ($119/night)

7 nights – $765 ($109/night)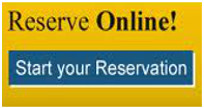 Total price includes tax and cleaning. Not included is the $21.13 parking pass and the $2.15 wrist bands,good for your entire stay that you will need to purchase from the on-site homeowner's office after arrival. Reserve with a $75 nonrefundable deposit and the balance is due 3 weeks before arrival.

Minimum age to reserve properties is 25 years and over.
No smoking.
Guests are not allowed to bring pets.


TO RESERVE:
A $75.00 non-refundable advance deposit is required and applies to the balance. The balance is due no less than three weeks before arrival date.
REFUNDABLE DAMAGE DEPOSIT: A refundable security/damage deposit of $150.00 for Sunbird is required the day before arrival.